TAM QUI - ancient vietnamese martial art
Inter-regional public organization of ancient Vietnamese martial art
"TAM QUI KHI-KONG federation". Date of foundation: 27 April 2006.
The school of Tam Qui Khi-kong had never been very popular in Vietnam. Isolation and clan structure were typical for many Vietnamese schools. It was generated by particular historical and cultural conditions such as incessant wars and disinclination to share the secrets of the school with strangers. Apparently, master Zien, the teacher of Thien Duyen, was the only latest bearer of the school traditions.
Tam Qui Khi-kong technic is unique. The method of training is extremely original. It is aimed at gradual and gentle progress of a man. Force, rigidity and power come gradually, without beyond one's strength efforts.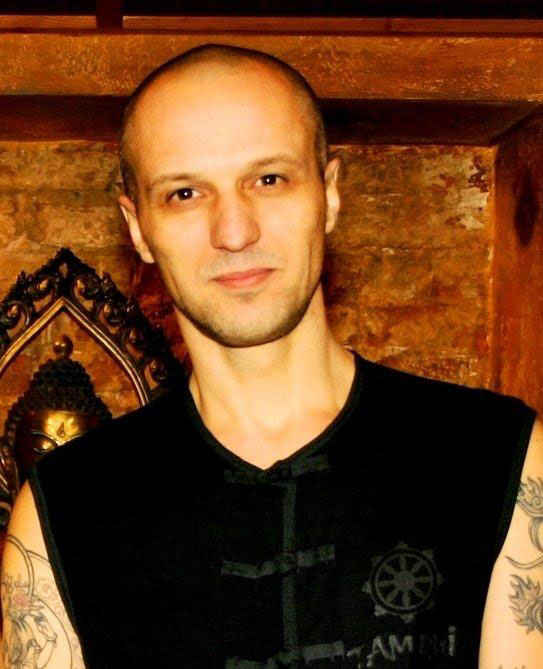 "Kindred souls speak in silence. Strange ones are silent even while talking."
Thien Duyen (Igor Mikhnevich)
He is the secrets and traditions keeper of The Tam Qui School.
Born in 1965, he is The Master of Tam Qui, the founder and the heard of The Federation.
Thien Duyen has been practicing this method for more than 30 years.
He adheres to the principal of non-violence and compassion on every living thing; strictly keeps to Bodhisattvas' vows according to the tradition of Pure Land Buddhism.
He spent three years in solitude practicing Thien Meditation.
Thien Duyen seriously injured vertebral column in 1980s. He recovered his health with the help of Tam Qui Khi-kong.
About himself: "Master should never stop in his progress. Taking care of the rest using your mastery is very important. My teacher Zien told me, "If you have lightened your soul, help others to do this."
Tam qui is translated from the Vietnamese language – "the three treasures", "the tree refuges".
Both hard martial art and lighter health-improving line so-called KHI-Yoga are closely intertwined in TAM QUI. It is possible to choose any line according to your inclination and desire. The more you comprehend the fundamentals of the school the harder you require studying TAM QUI seriously.
The TAM QUI technique is characterized to be hard, swift and strong.
Beating arms and whole body which is called "iron palm" and "iron shirt" is of great importance. It is absolutely necessary for fighting barehanded. In addition, "iron palm" and "iron shirt" are extremely healthy and useful for supporting one's body in excellent condition. Moreover, women can perform certain of these exercises.
Consequently, practicing TAM QUI KHI-KONG gives strong body, mentality immune to different stresses, and unprecedented capacity for work.